US Open Men's Final
Nadal holds off Medvedev
Men's Final Highlights
Nadal-Medvedev match full of big moments
Check out some of the top highlights from Rafael Nadal's match vs. Daniil Medvedev for the US Open title.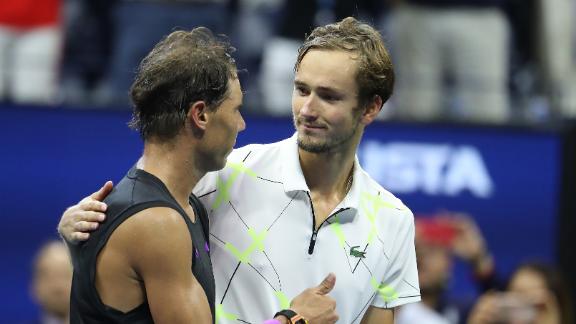 Rafa emotional after US Open win
Rafael Nadal gets emotional after winning his 19th Grand Slam championship.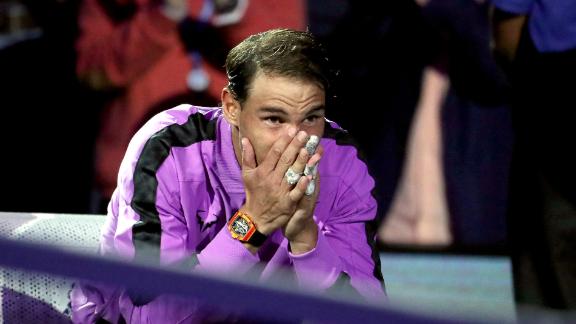 Medvedev thanks fans -- sincerely this time
Daniil Medvedev references his infamous interview, this time sincerely thanking the US Open crowd for motivating him.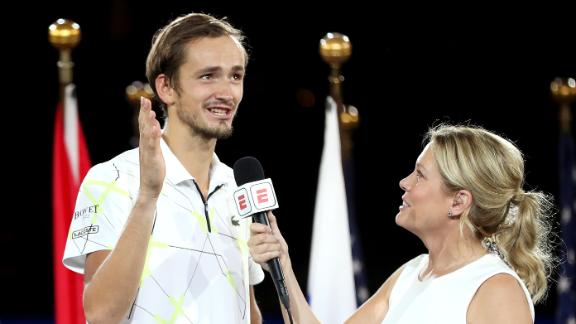 Nadal outlasts Medvedev to win 19th major title
Rafael Nadal fights off Daniil Medvedev's comeback attempt to win an epic five-set match and his 19th Grand Slam championship.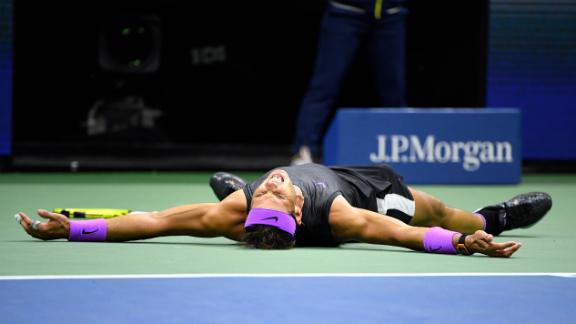 US Open Women's Final
Andreescu shocks Serena
Women's final highlights
Andreescu's pressure on Serena's serve sealed win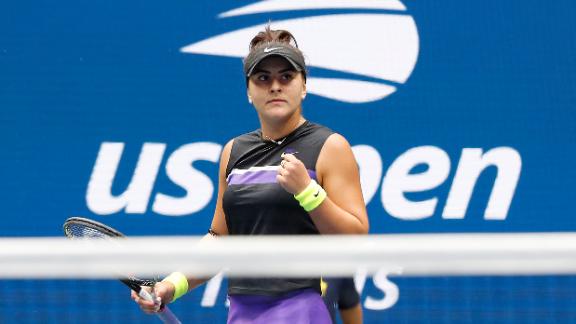 Emotional Andreescu 'Stayed composed' to win US Open
After winning her first Grand Slam an emotional Bianca Andreescu reveals what It took to beat Serena despite her home court advantage.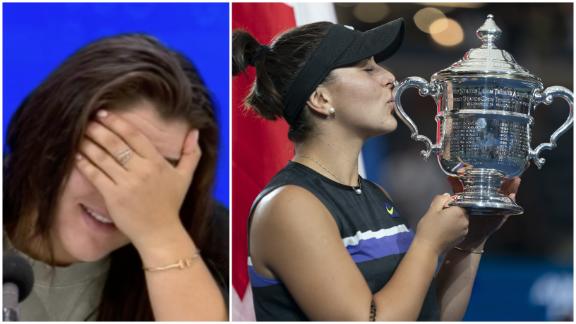 Serena Williams: My worst match of the tournament
Serena Williams reflects on her second US Open finals loss in a row, describing it as her "worst" match of the tournament.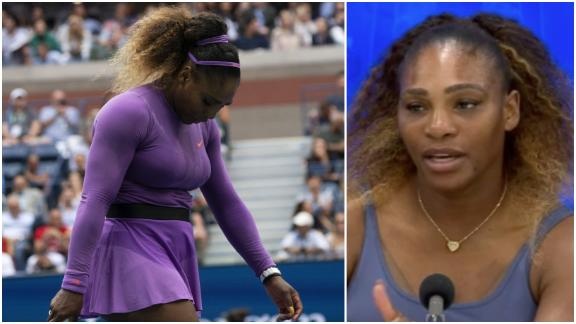 Andreescu: I'm beyond grateful and truly blessed
Bianca Andreescu reacts to becoming the first ever Canadian Grand Slam champion and calls her opponent Serena Williams a "true legend of the sport."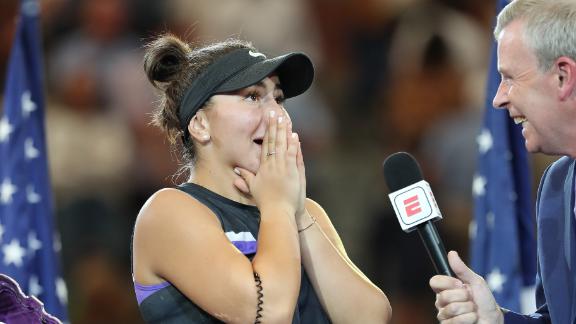 Andreescu weathers Serena's storm to win 1st US Open championship
Bianca Andreescu survives Serena William's comeback attempt to win her first career Grand Slam championship 6-3, 7-5.