At last for Alaska as Aces top RoS
The Aces finally grabbed their first win of the 2019 Governors' Cup by beating Rain or Shine.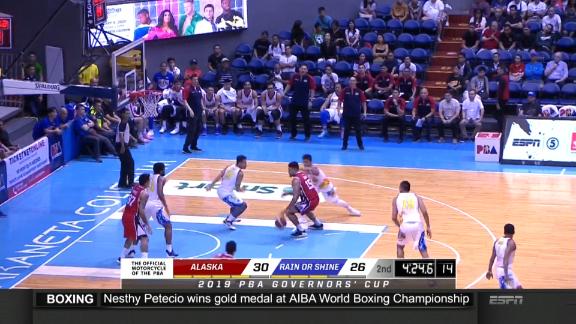 TNT stays perfect as scorers let loose
KJ McDaniels scored 51 points and grabbed 10 boards -- neutralizing Allen Durham's 43 points and 12 rebounds -- as the KaTropa moved to 6-0 with a win over Meralco.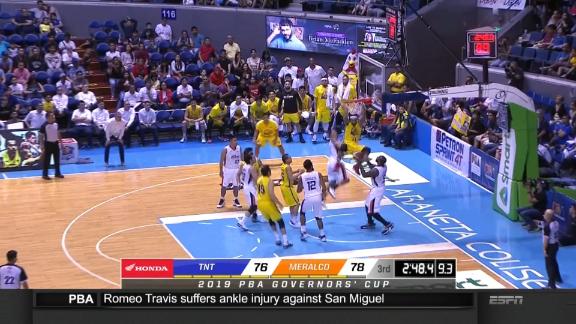 SMB emerges from tough challenge against Magnolia
The Beermen remained unbeaten, with Dez Wells leading the way in a drama-filled win over the defending champion Hotshots.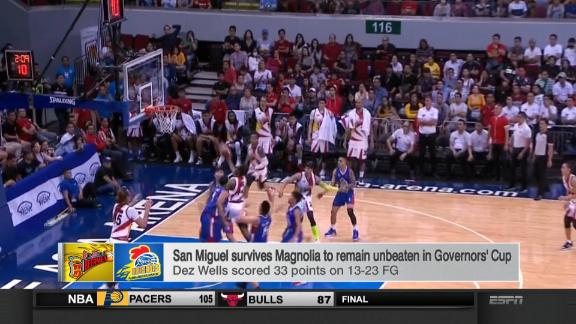 Northporth survives Phoenix surge
The Batang Pier find breathing room in the final moments against the Fuel Masters for their second win.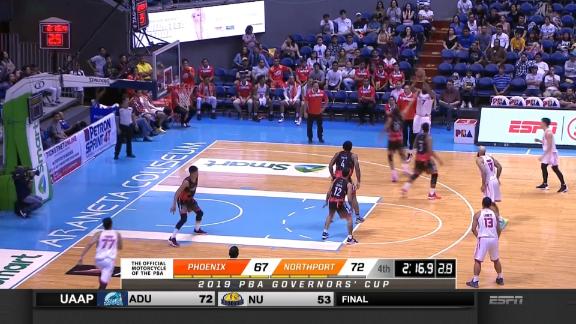 Fajardo joins Gilas Pilipinas for SEA Games practice
With June Mar Fajardo's participation Tim Cone was able to run Gilas Pilipinas through a productive practice session.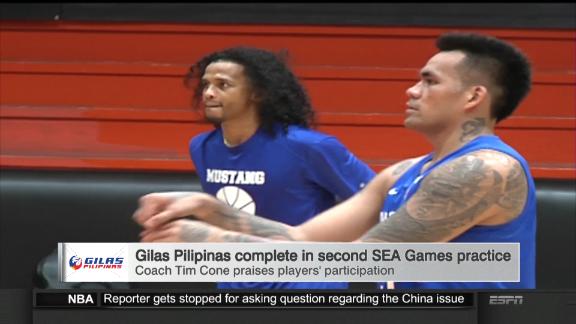 Wells, Beermen stay undefeated in Governors' Cup
Dez Wells finished with 33 points and made the key defensive stop in the final seconds as the San Miguel Beermen stay unbeaten in the Governors' Cup.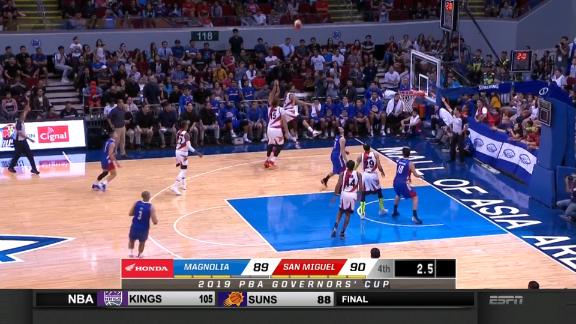 Columbian shuts down Blackwater
Columbian clamped down on defense to stifle Blackwater 102-90 for its third win of the Governors' Cup.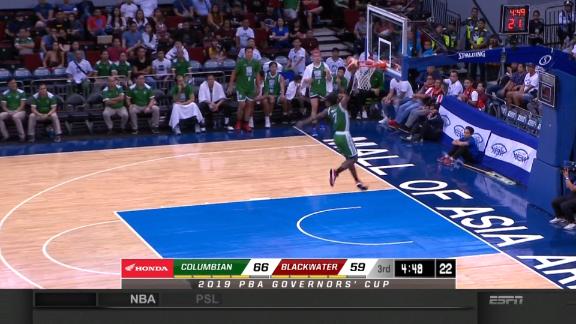 philippines basketball video
Marinerong Pilipino vs. BRT Sumisip-SCC Highlights
Marinerong Pilipino was sloppy in a blowout Game 2 loss to BRT Sumisip-SCC during the PBA D-League Finals.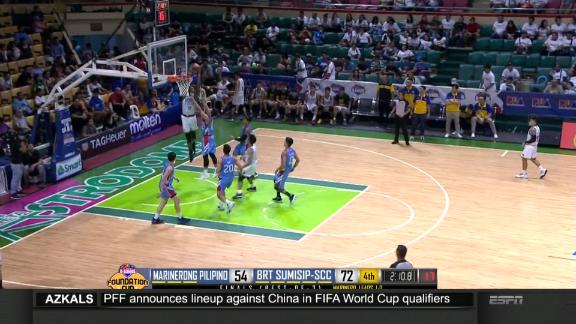 Garcia, Phelps team on game-winning play for Phoenix
With Rain or Shine's defense focused on a driving Eugene Phelps, RR Garcia went unnoticed under the basket and hit the game-winner.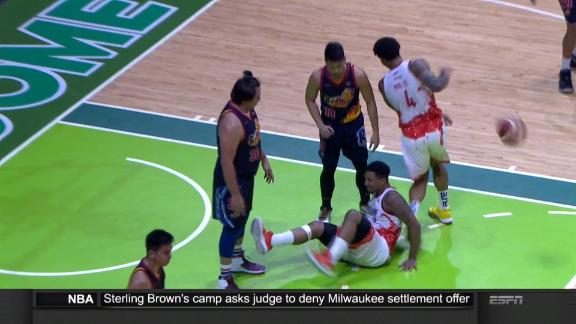 Rosario's big night leads KaTropa
Troy Rosario scored 17 of his 22 points in the fourth quarter to power TNT past NorthPort 103-100 on Wednesday.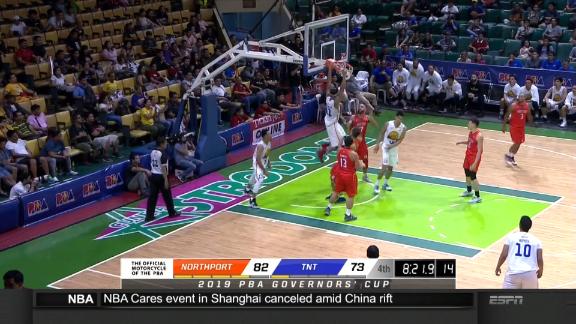 philippines basketball video
Alaska-Magnolia highlights
Magnolia continues to roll as the Hotshots win their third straight as the Aces remain winless.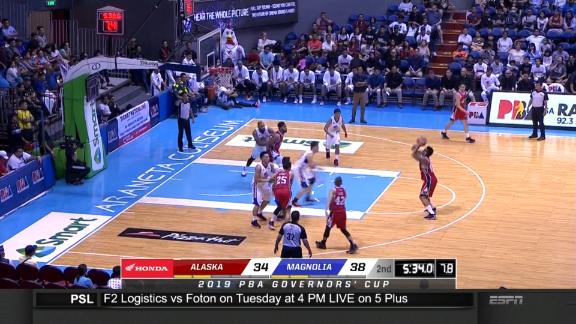 Meralco-Phoenix highlights
The Meralco Bolts easily handled the Fuel Masters with steady offense and defense after Phoenix coach Louie Alas was ejected from the game.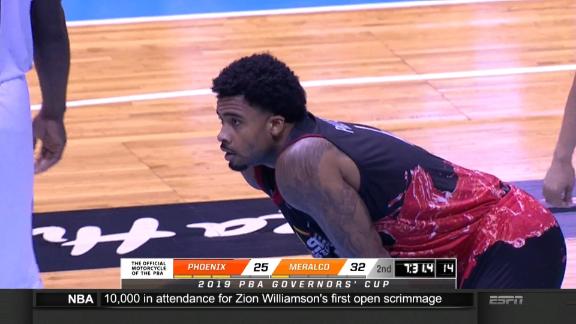 TnT staves off Columbian Dyip
KJ McDaniels and the KaTropa survived a determined effort by Columbian Dyip in the final moments, 125-120, to remain unbeaten in Governors' Cup play.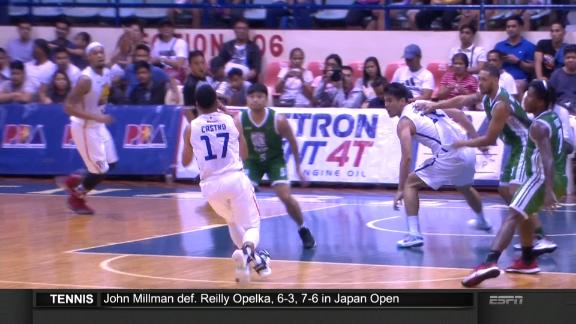 SMB slows NLEX in Dubai
Dez Wells scored 32 and grabbed 14 boards as unbeaten San Miguel snapped NLEX's three-game streak, 98-94, in Governors' Cup action in Dubai.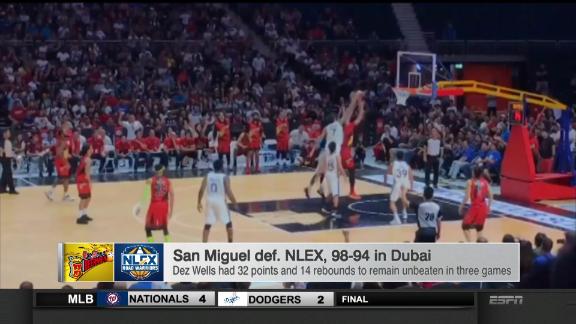 Rookie Bobby Ray Parks carries Blackwater
Blackwater bangs out its first Governors' Cup win, 107-98 over NorthPort, thanks to rookie Bobby Ray Parks Jr.'s 21 points.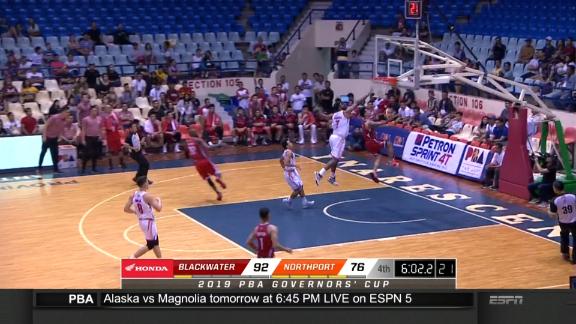 Gilas looking to face ABL teams
Gilas will return to weekly practices beginning Thursday and will look to play exhibition games against ABL teams in preparation for the SEA Games.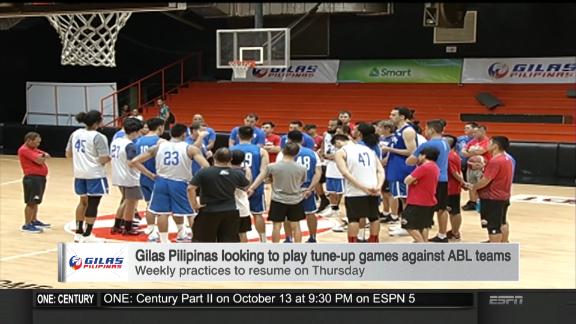 SEA Games hosting officially turned over to the Philippines
The Philippines received the South East Asian Games flame from 2017 host Malaysia in a handover ceremony on Thursday morning at the Bukit Jalil National Stadium in Kuala Lumpur.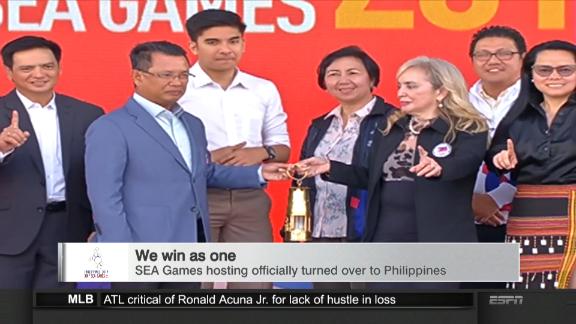 KJ McDaniels on playing in the Philippines
KJ McDaniels talks about his impressions of the Philippines and how he was able to fit in so quickly with his TNT KaTropa teammates.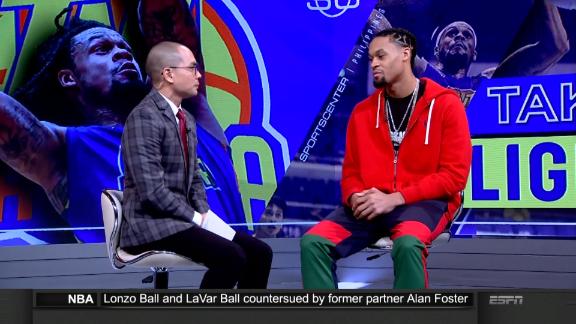 Barroca, Hotshots slog to win over Rain or Shine
A free throw by Mark Barroca in the final 58 seconds helped the Hotshots hold off Rain or Shine 69-68 for their second victory of the Governors' Cup.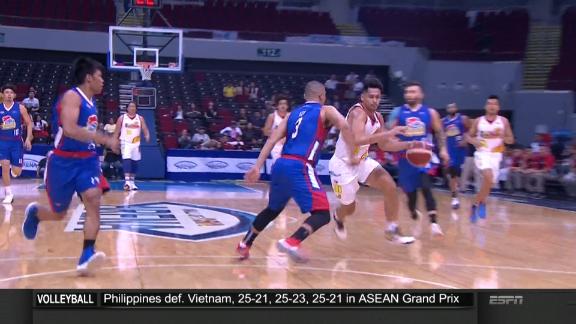 Amer, Durham provide spark for Meralco
Baser Amer scored 27 points and Allen Durham added 25 as Meralco crushed Alaska 101-75.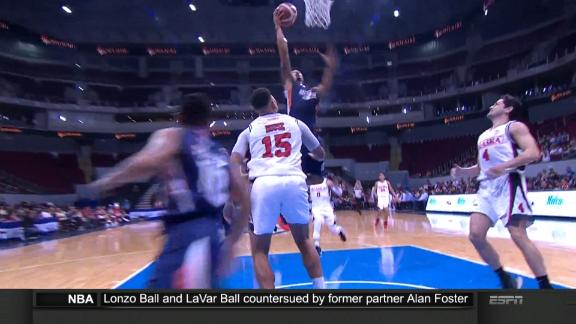 Cone, Gilas happy with first practice
Tim Cone and Gilas Pilipinas were happy following the first practice Monday as the team prepares for the SEA Game.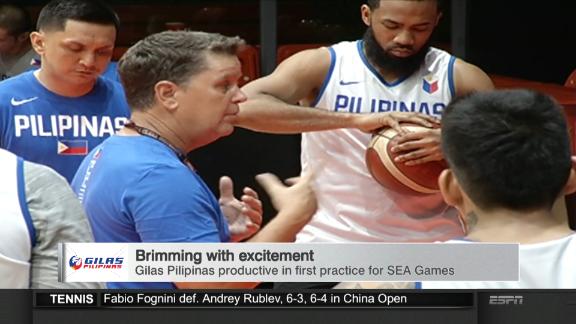 Jimmy Alapag, LA Tenorio, Jayson Castro together again
Jimmy Alapag will be reunited with LA Tenorio and Jayson Castro. The trio played together on the national team during Gilas' 2013 FIBA Asia Championship run and its 2014 World Cup appearance.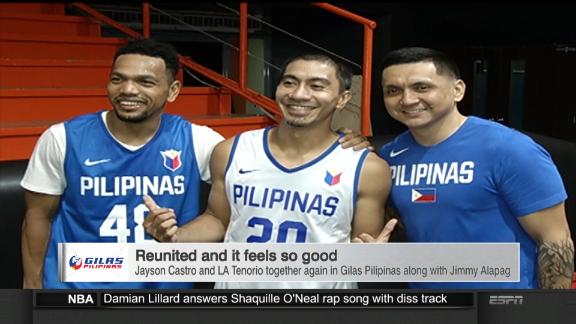 TNT stays perfect in Governors' Cup
TNT stays unbeaten in the Governors' Cup with a 123-118 thumping of Phoenix on Wednesday.