TNT takes top seed after routing Magnolia
Meralco still has hope after stunning San Miguel
The Meralco Bolts kept their playoff hopes alive after upsetting the San Miguel Beermen 95-91.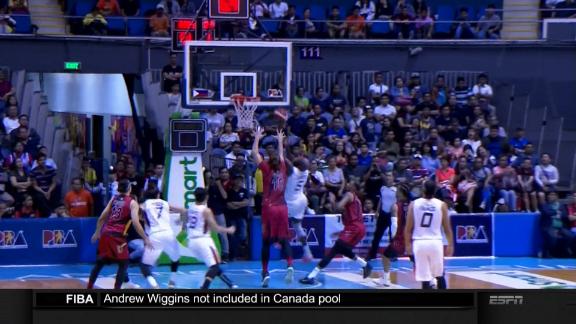 Gilas Pilipinas amping up preparations for FIBA World Cup
Captain Gabe Norwood is pleased to have Andray Blatche in practice and stressed urgency one month ahead of the tournament.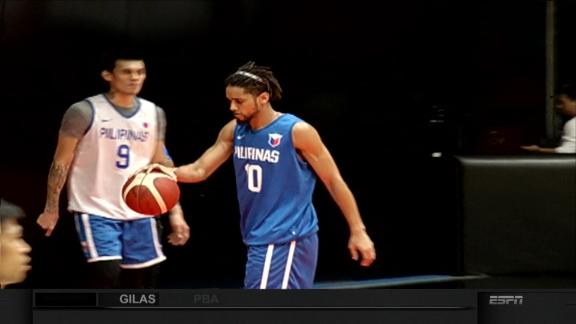 philippines basketball video
Mighty Sports tested in win over Korea
Mighty Sports-Go for Gold Philippines stayed perfect at the 41st William Jones Cup as Renaldo Balkman led the charge past a hard-fighting Korean side, 89-82.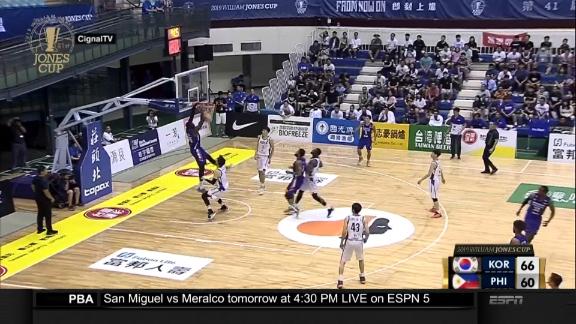 Ginebra escapes Columbian Dyip, Cone raves about epic game
Justin Brownlee: It doesn't matter who we play at this point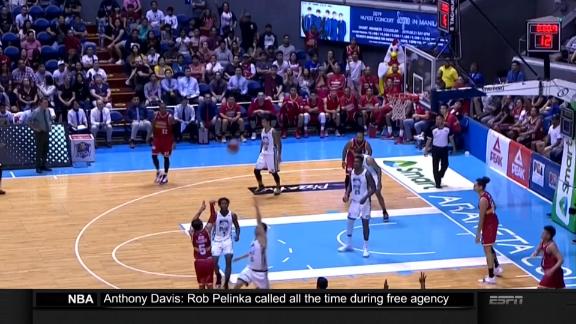 Franchise history: Blackwater locks 3rd spot
Blackwater beat Alaska 112-104 to secure a quarterfinal position and highest seed in its history.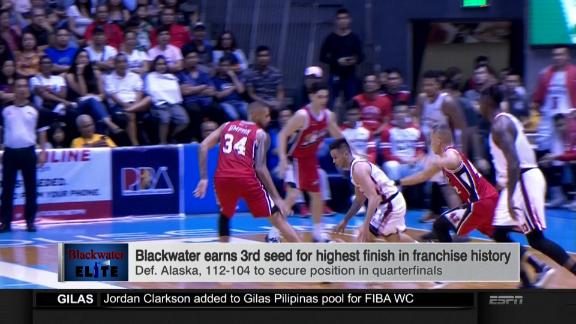 Justin Brownlee sets new career-high with 50 points
The Ginebra import has scored a combined 99 points in the past two games as he challenges his team to go into playoff mode.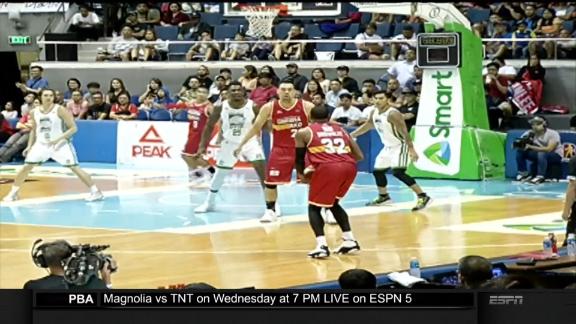 Andray Blatche joins Gilas Pilipinas practice
The presence of naturalized big man Andray Blatche a huge confidence-booster for Gilas Pilipinas.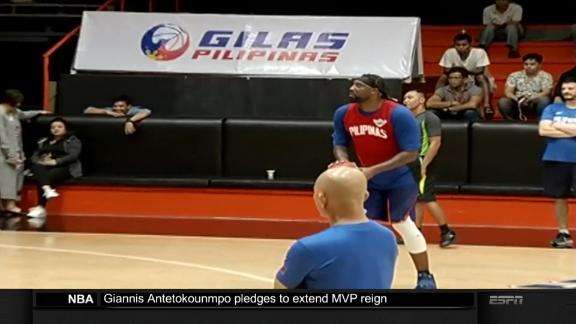 Ginebra vs Columbian Dyip highlights
Justin Brownlee set a career high for the second straight game, putting up 50 in Ginebra's OT win over the gritty Columbian Dyip.
Alaska vs Blackwater highlights
Blackwater pulled out a 112-104 win over Alaska to become the third seed in the 2019 PBA Commissioner's Cup playoffs!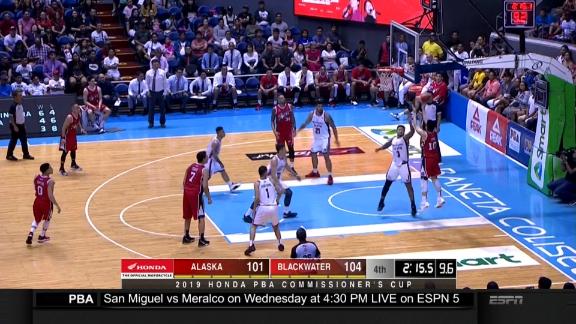 TNT a win from securing top seed
TNT also looks to extend winning streak to eight games.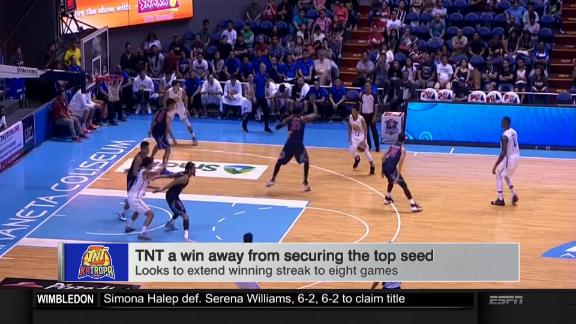 Lumalakas ang tama
San Miguel are peaking in time for the quarterfinals.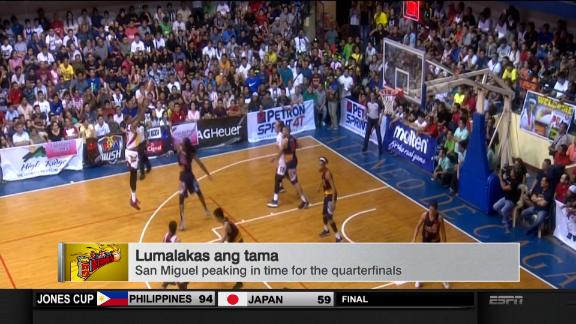 NLEX ends PBA Comm Cup campaign with a win
Yeng Guiao blasts referees for indifference to calls.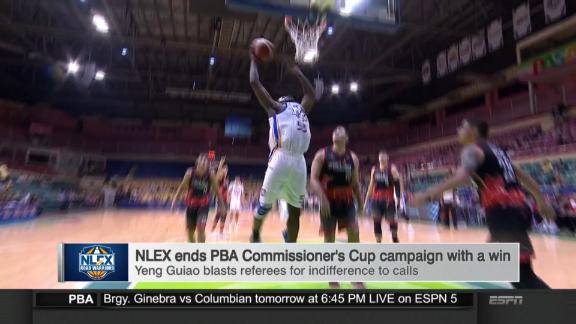 ROS-SMB highlights
The San Miguel Beermen edged the Rain or Shine Elasto Painters in Cagayan de Oro with a 89-87 win to move into the playoffs.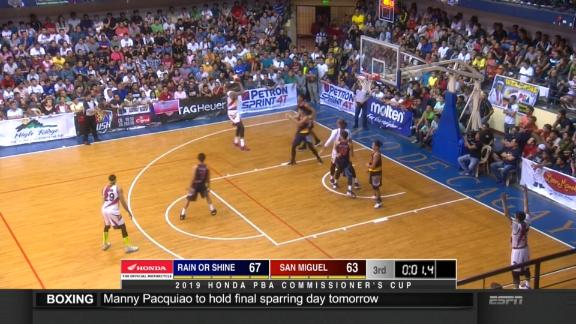 McCullough powers San Miguel's surge
The Beermen kept their playoff hopes alive after cruising past the Fuel Masters, 128-108.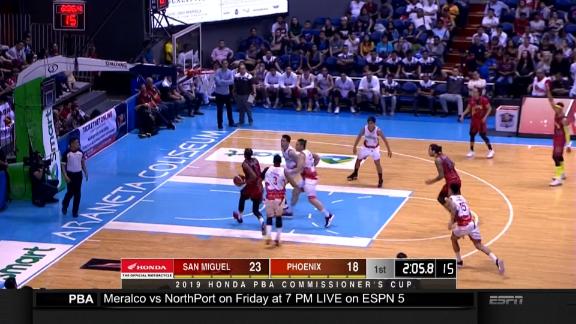 Rain or Shine adds to Magnolia's woes
Rain or Shine held off Magnolia, 86-82, to improve to 5-5 and bolster its bid for a top six spot.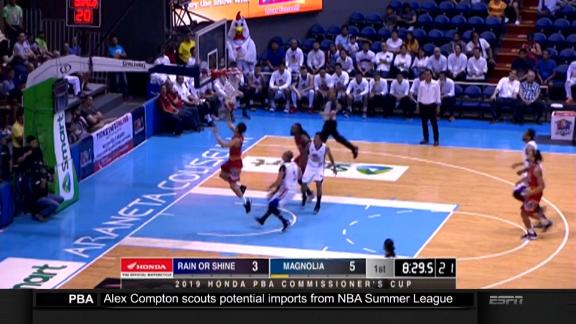 Crunch time for Elasto Painters
Rain or Shine to face Magnolia and San Miguel before the end of eliminations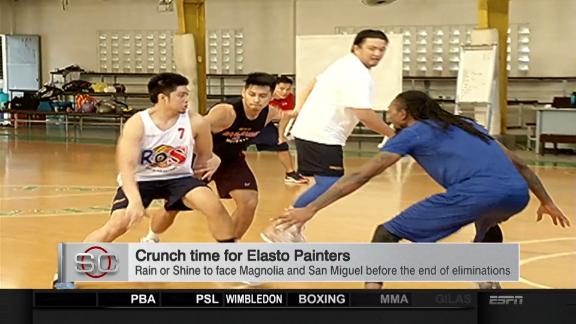 Gilas Pilipinas, Mighty Sports get valuable practice
Gilas Pilipinas got some valuable experience playing together against Mighty Sports. Gilas continues to prepare for the FIBA World Cup while Mighty Sports is getting ready for the Jones Cup.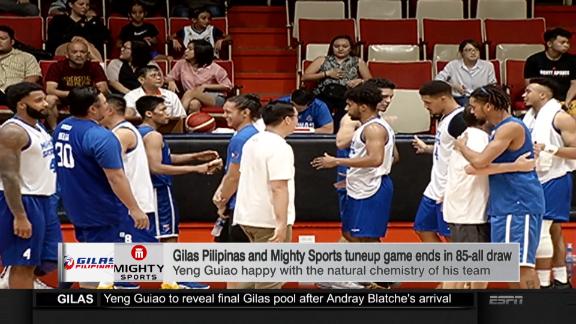 Jimmy Alapag's family with him for Summer League
Jimmy Alapag's parents are in Las Vegas to watch him and the Sacramento Kings in Summer League action.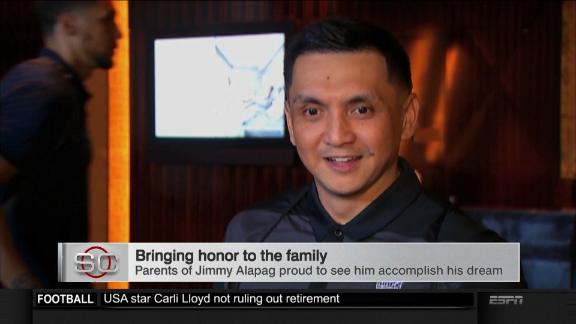 Denzel Bowles out for rest of conference
Rain or Shine's Denzel Bowles will miss the remainder of the Commissioner's Cup with a knee injury.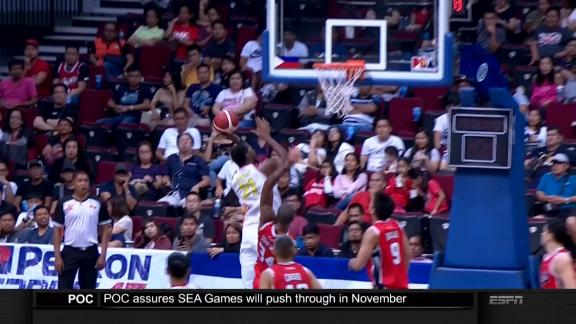 TNT secures playoff advantage
Terrence Jones' triple-double and TNT's hot shooting have KaTropa peaking at the right time.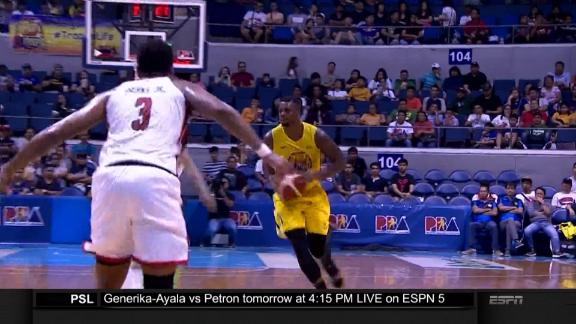 Brownlee, Pringle and the PBA's new super team
Barangay Ginebra's Stanley Pringle and Justin Brownlee are dominating on both ends of the court.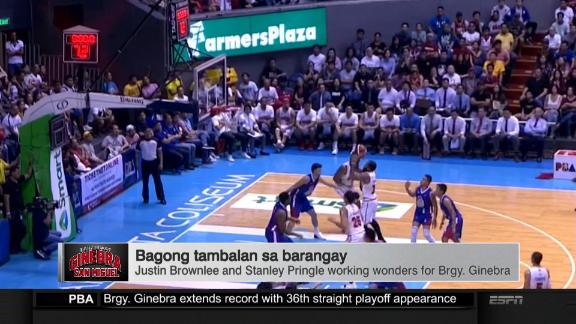 How Justin Brownlee dropped 49 points on Magnolia
Justin Brownlee's 49-point outburst was more than enough to put Ginebra over Magnolia, 102-81.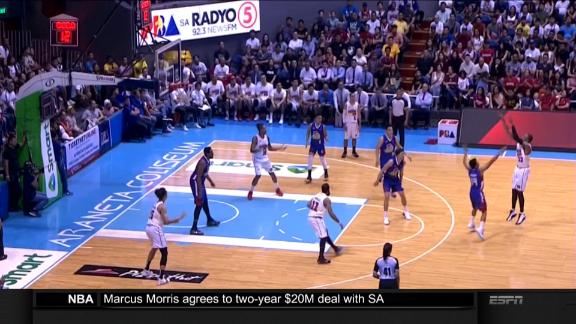 Brownlee, Ginebra advance to quarterfinals
Justin Brownlee scored a career-high 49 points as the Barangay Ginebra cruised past the Magnolia Hotshots, 102-81.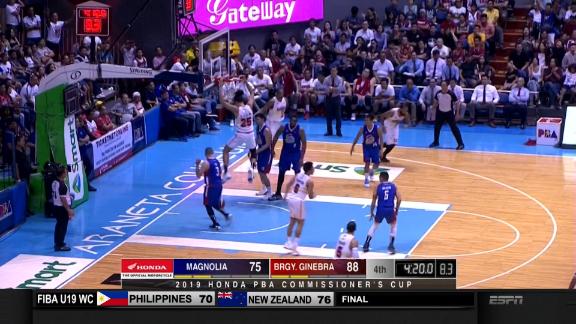 Gilas Youth finishes FIBA U19 World Cup run
Gilas Youth ended its FIBA U19 World Cup with a 76-70 loss to New Zealand Sunday at the Heraklion University Hall in Greece. The Philippines finished 14th overall out of the 16 participating countries.