Lester Prosper on Kai Sotto
Ken Holmqvist joins the Barangay
First-round draft pick Ken Holmqvist talks about getting selected by Barangay Ginebra.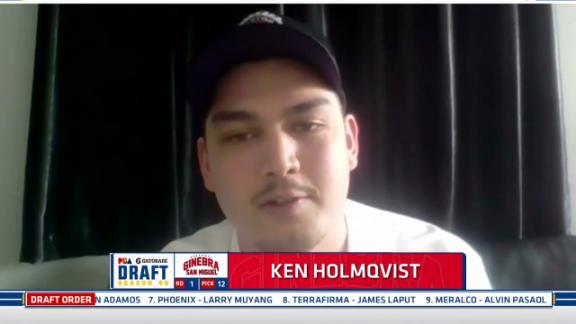 Jerie Pingoy's emotional reaction
Jerie Pingoy couldn't hide his emotions after Phoenix selected him late in the PBA Draft.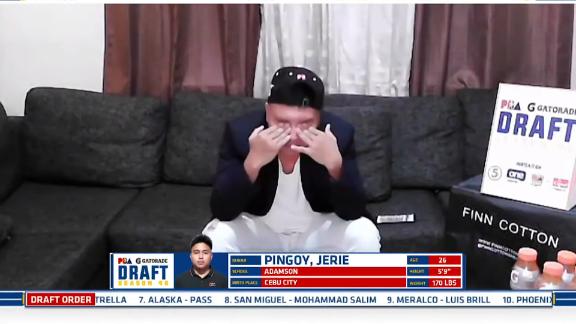 Brill brothers react to getting drafted
Loren and Luis Brill were thrilled for each other when they heard their names called during the PBA Draft.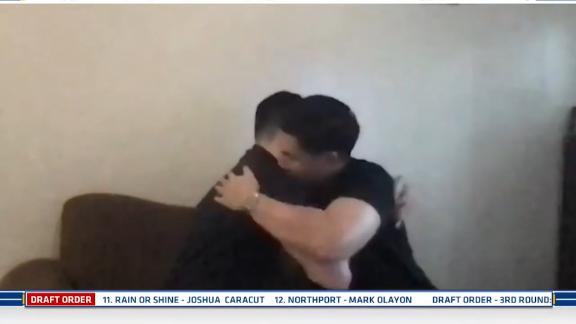 Joshua Munzon gets picked no. 1
Joshua Munzon talks about getting drafted first overall in the PBA Season 46 Draft by the Terrafirma Dyip.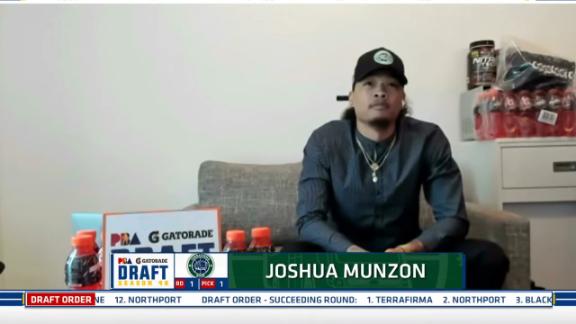 Ginebra closes out 2020 with Philippine Cup title
A tumultuous 2020 PBA Philippine Cup concludes with Barangay Ginebra hoisting the trophy.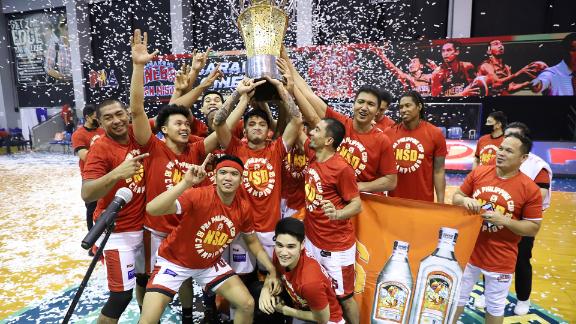 How Barangay Ginebra closed out the Philippine Cup
Barangay Ginebra ends a 13-year drought by winning the Philippine Cup with an 82-78 Game 5 win on Friday.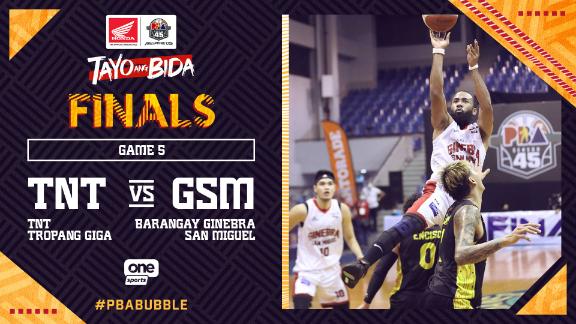 Joe Devance keeps looking over his shoulder
Joe Devance is sure his teammates are out to get him during his post-championship interview. He was right.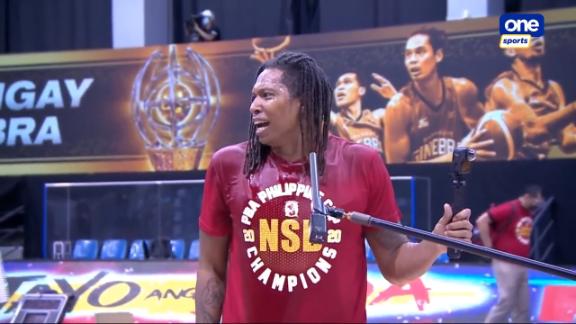 Mark Caguioa gets drenched
Mark Caguioa's post-game interview is interrupted by his teammates and their water bottles.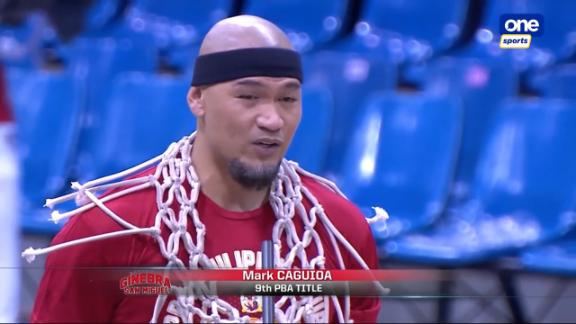 Ginebra survives TNT's late rally to go up 3-1
Barangay Ginebra staved off a gritty comeback by the TNT Tropang Giga in the fourth quarter to win Game 4, 98-88, and take a commanding 3-1 Finals series lead.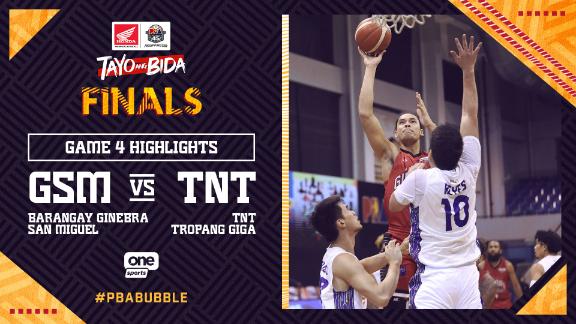 Pogoy leads TNT to Game 3 win against Ginebra
The TNT Tropang Giga roared back with a 88-67 Game 3 win over Barangay Ginebra. Roger Pogoy led the charge as TNT now trails 2-1 in the Philippine Cup finals.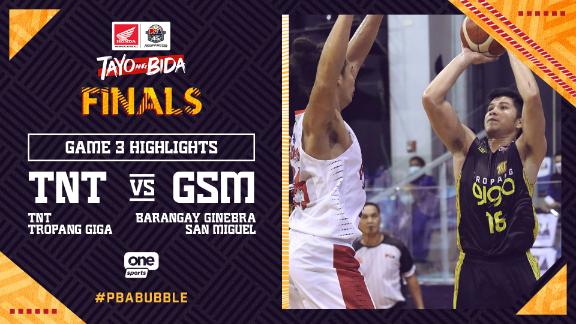 Stanley Pringle powers Ginebra to Game 2 win
Barangay Ginebra San Miguel tops TNT Tropang Giga 92-90 to take a commanding 2-0 series lead in the PBA Philippine Cup finals.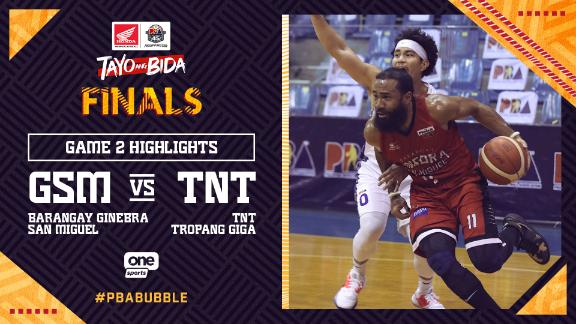 Gilas improves to 3-0 at FIBA Asia Cup qualifiers
Gilas Pilipinas capped off its Bahrain bubble stint with another rout of Thailand, pushing its record to 3-0 in Group A of the FIBA Asia Cup 2021 Qualifiers.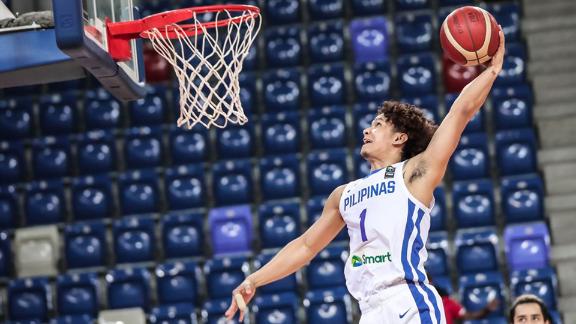 Ginebra pulls out Game 1 overtime win over TNT
Barangay Ginebra pulled away from TNT in an OT thriller to open the 2020 PBA Philippine Cup Finals.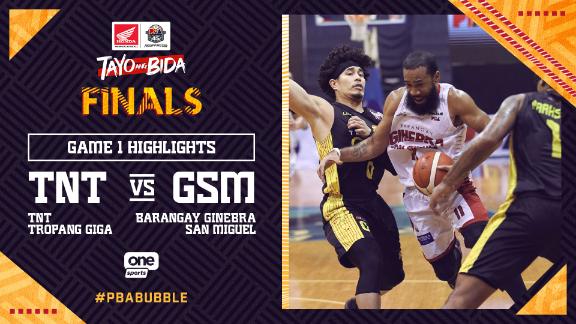 Gilas Pilipinas tops Thailand in FIBA Asia Cup qualifier
Gilas Pilipinas crushed Thailand, 93-61, to open the second window of the 2021 FIBA Asia Cup qualifiers.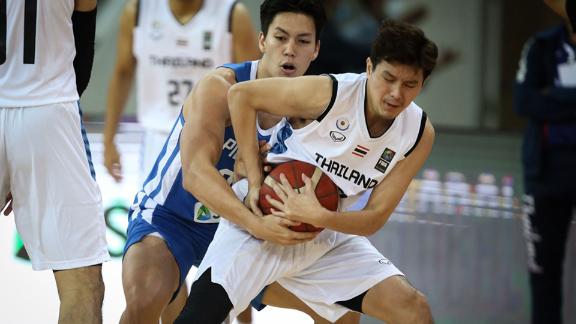 Kobe Paras slams it home
Kobe Paras and Gilas blast Thailand 93-61 Friday at the Khalifa Sport City in Manama, Bahrain.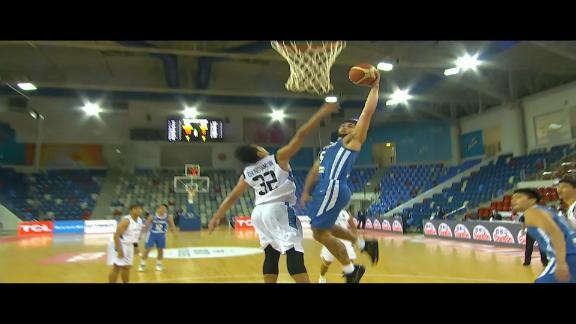 Ginebra tops Meralco to move to Philippine Cup finals
Scottie Thompson nails the game-winning three to send Brgy. Ginebra to the 2020 PBA Philippine Cup Finals, eliminating the Meralco Bolts in Game 5, 83-80.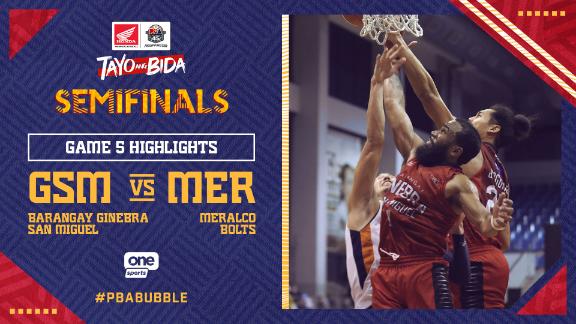 TNT advances past Phoenix
TNT is going to the PBA Philippine Cup finals for the first time in seven years after defeating Phoenix Super LPG, 91-81, in Game 5.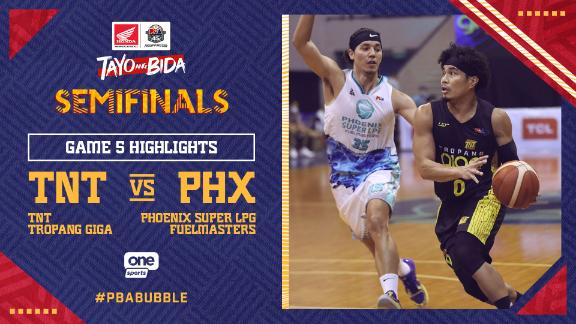 Parks scores 36 points to keep TNT alive
Bobby Ray Parks led the TNT Tropang Giga with 36 points for a 102-101 Game 4 win to force an elimination game on Friday.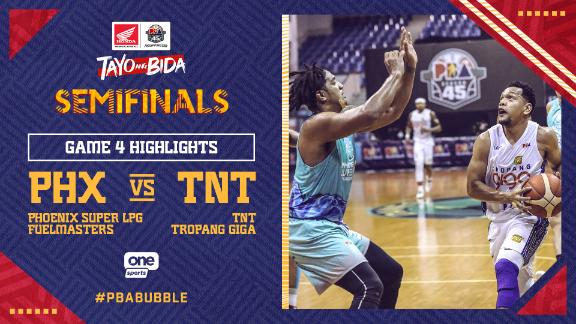 Hugnatan gives Meralco new life vs. Ginebra
Reynel Hugnatan delivered in the clutch for the Meralco Bolts to tie the best-of-five PBA Philippine Cup semifinals series at two games apiece.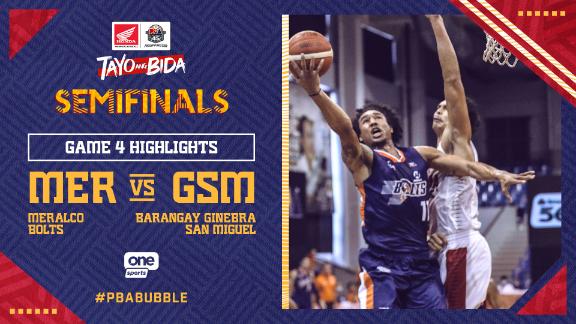 Ginebra comes back to lead series
Barangay Ginebra bounced back from a tough Game 2 loss to take a 2-1 lead in their best-of-five semis against the Meralco Bolts.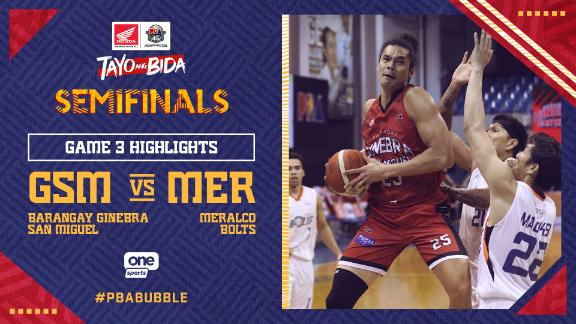 Phoenix on the brink of first Finals
The Phoenix Super LPG Fuelmasters are one win away from their first Finals appearance in franchise history after staving off the TNT Tropang Giga in Game 3 of their best-of-five semis.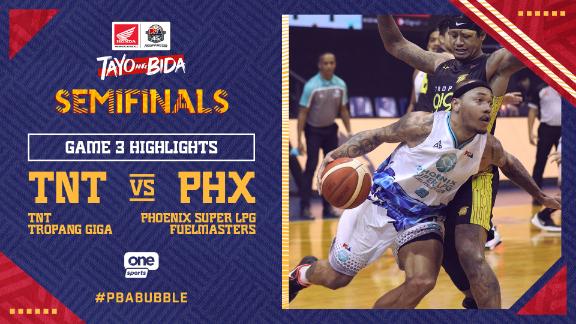 Abueva's beast mode run too much for TNT
Calvin Abueva led the way for the Phoenix Fuel Masters with 20 points and 15 rebounds in a 110-103 win, evening the best-of-five series at one game apiece.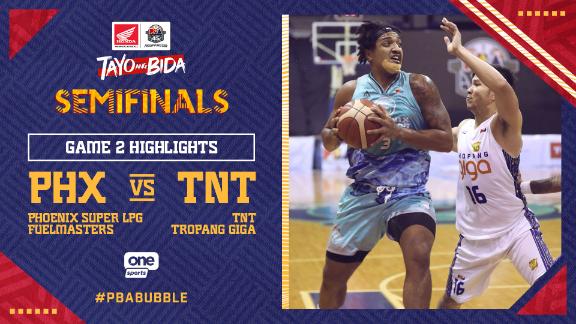 Meralco pulls even with Ginebra in Philippine Cup semis
The Meralco Bolts cruised to a 95-77 victory over Barangay Ginebra to tie the best of five series at one game apiece. Chris Newsome led Meralco with 16 points.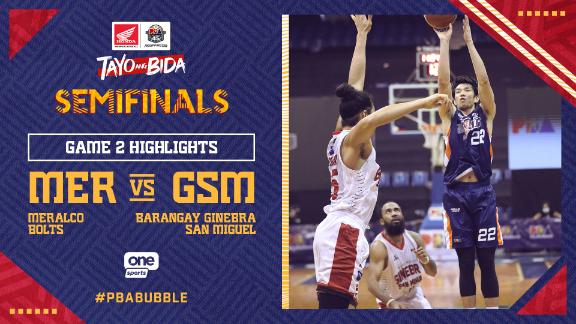 Ginebra's defense smothers Meralco in Game 1
Barangay Ginebra's well-rested defense locked down the Meralco Bolts in Game 1 of the Philippine Cup semifinals, 96-79.