Ginebra closes out Meralco in Game 5
Ginebra one win from Governors' Cup title
Justin Brownlee scored 27 points as Barangay Ginebra blows out the Meralco Bolts 94-72 in Game 4 Wednesday. Ginebra has a chance to close out the series on Friday.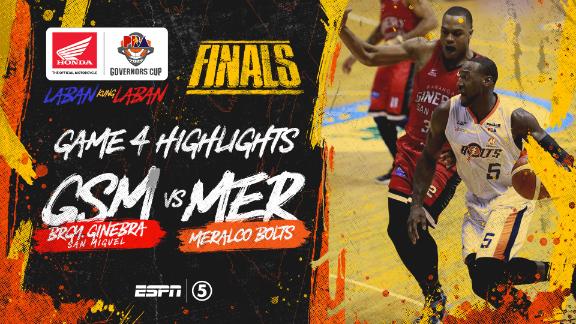 Allen Durham gets the bucket and the foul
Allen Durham sinks the basket and draws the foul against Ginebra. Durham earlier won the Best Import of the Conference.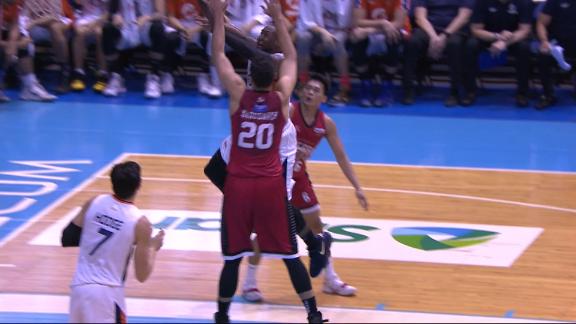 Brownlee leads Ginebra on the fast break
Justin Brownlee leads Ginebra on a fast break. Brownlee finished with 27 points.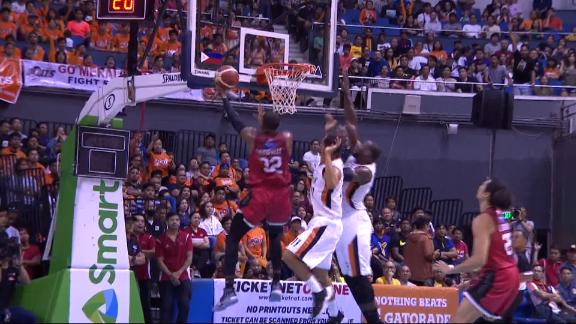 Japeth Aguilar denies Raymond Almazan
Raymond Almazan, playing with a lateral meniscus tear on his left leg, is rejected by Japeth Aguilar.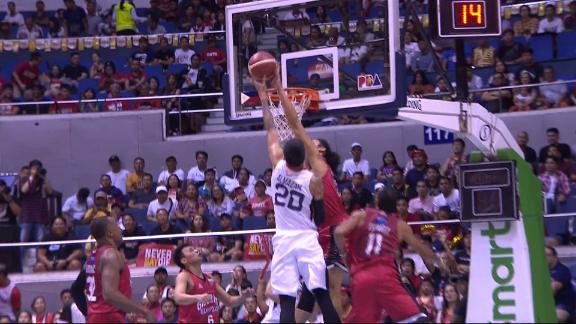 Ginebra stymie Meralco comeback to take a series lead
Ginebra broke away in the third quarter and hung on to beat Meralco in Game 3.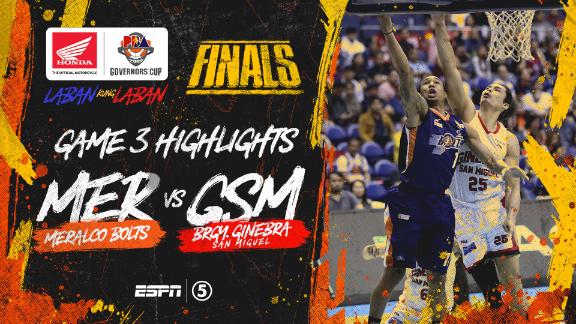 Almazan injures knee in Q1
Raymond Almazan hurts his knee after a bad fall midway through the opening period.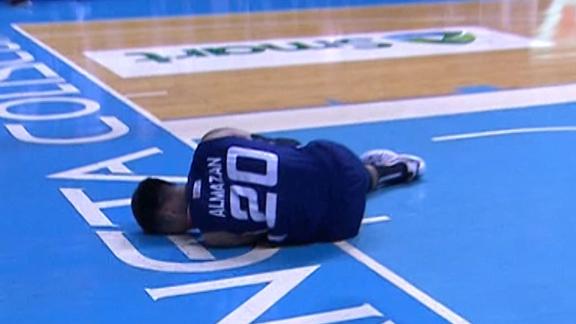 Meralco ties PBA Governors' Cup Finals
Meralco Bolts holds off Barangay Ginebra 104-102 in Game 2 to pull even in the PBA Governors' Cup Finals.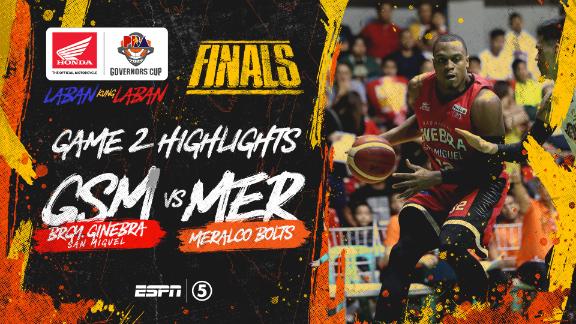 Caram gets the better of Pringle
Anjo Caram giving Stanley Pringle a taste of his own medicine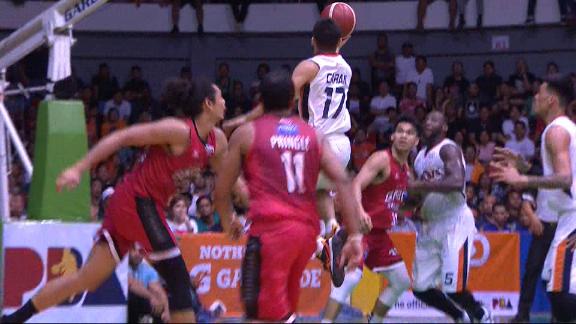 Newsome beats the buzzer
Chris Newsome beats the buzzer for a basket.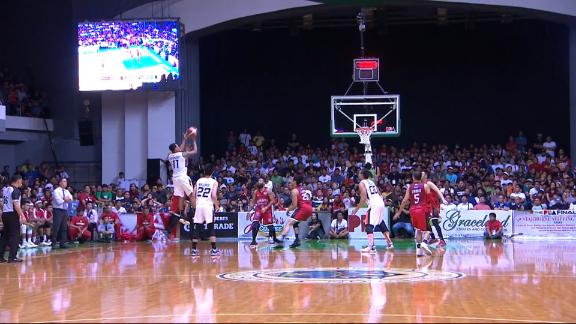 Thompson spins and scores
Thompson spins and scores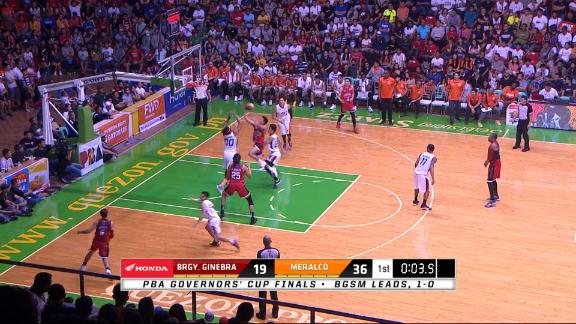 Nard Pinto gets Meralco off to a hot start
Nard Pinto drains a 3-pointer. Pinto scored all of his 12 points in the first quarter.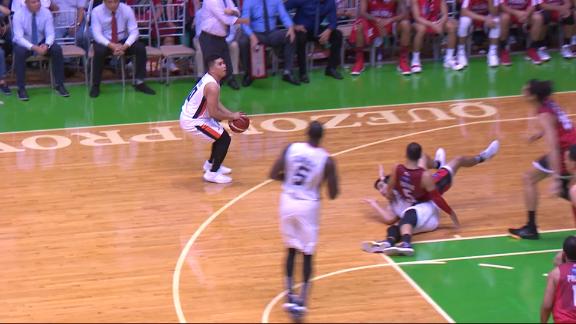 Chris Newsome splits the defense for the foul
Chris Newsome splits the defense for the foul and the basket.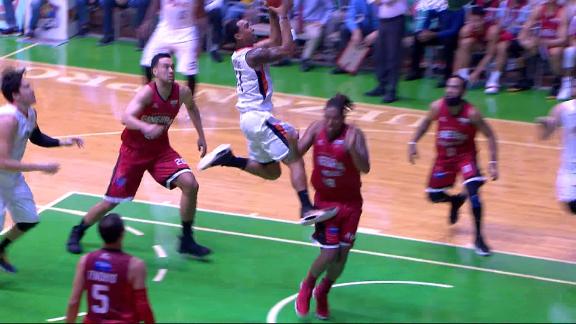 Ginebra tops Meralco for Game 1 win
Justin Brownlee poured in 38 points and 16 rebounds as Barangay Ginebra takes Game 1 of the PBA Governors' Cup Finals, 91-87.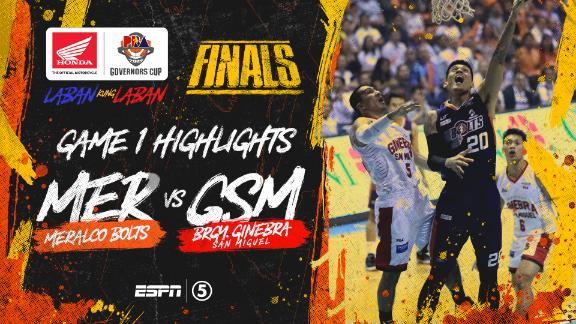 Aguilar rejects Durham in final seconds
Japeth Aguilar denies Meralco's Allen Durham with 11 seconds remaining to preserve Ginebra's Game 1 win.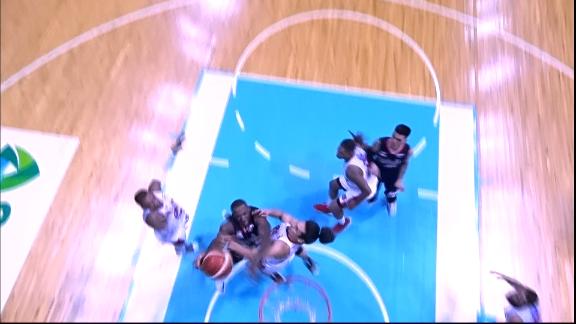 Tenorio weaves through traffic
LA Tenorio shakes two Meralco defenders with a spin move in the lane.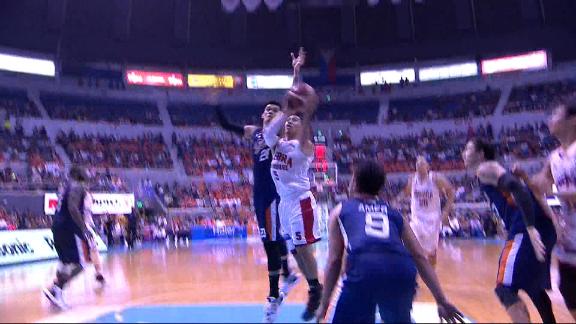 Justin Brownlee powers his way to 38 points
Justin Brownlee caught fire in the third quarter on his way to scoring 38 points for Ginebra.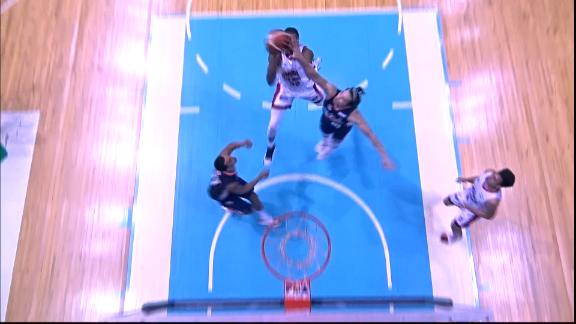 Durham, Meralco had early momentum
Durham, Meralco had early momentum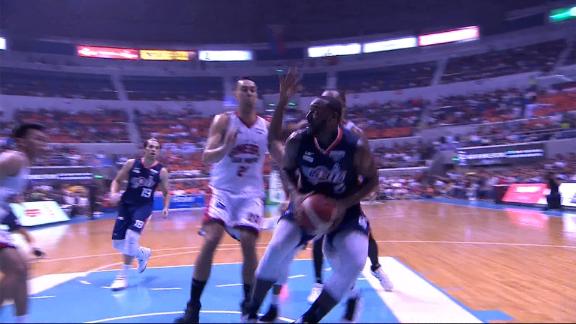 Pringle finds Aguilar for the jam
Stanley Pringle finds Japeth Aguilar for an open jam in Game 1 of the Governors' Cup Finals.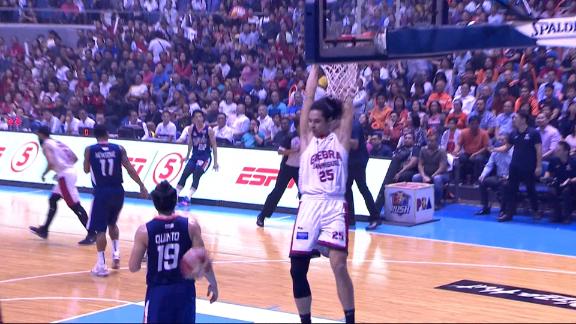 PBA still undisputed Pambansang Liga
Looking back on the year in the PBA.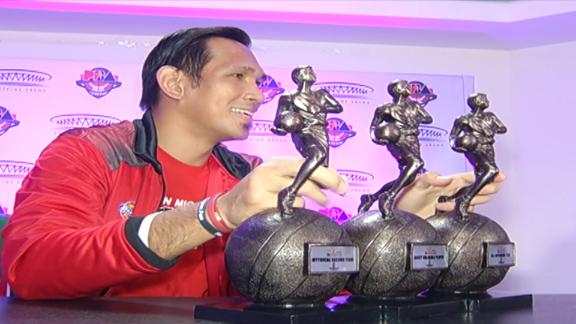 Meralco's defense leads to points
Allen Durham's hustle on D sets up an Amer-Newsome connection in transition.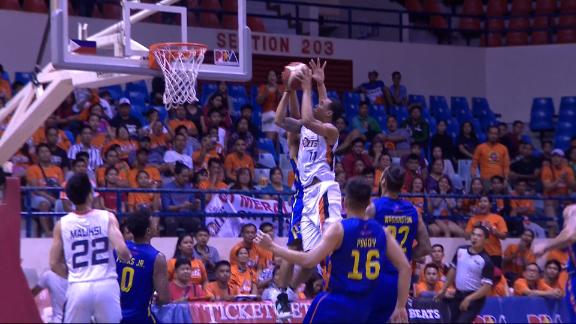 Pogoy's spin control for the basket
RR Pogoy gets the easy bucket off a nifty spin move.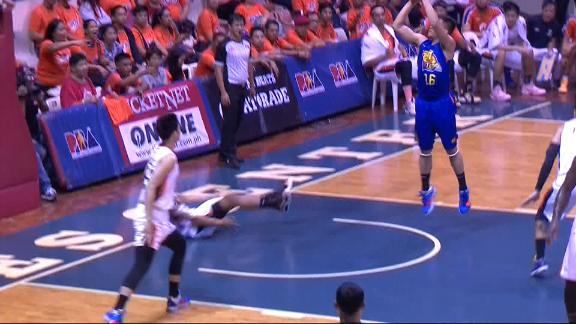 Allen Durham bounces back to lead Meralco
Allen Durham posted 28 points, 10 rebounds, and eight assists as Meralco advanced to face Barangay Ginebra in the Governors' Cup finals.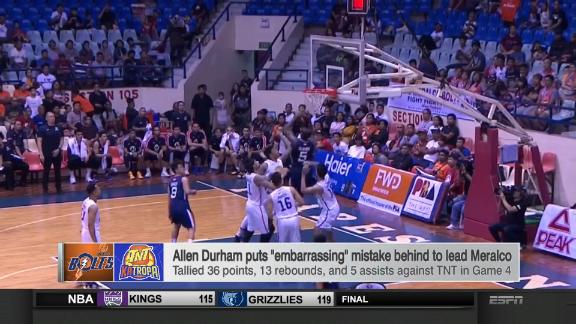 Bolts stay alive, set up rubber match vs. KaTropa
Allen Durham put Meralco on his back once more to help force a winner-take-all match in the PBA Governors' Cup semifinals.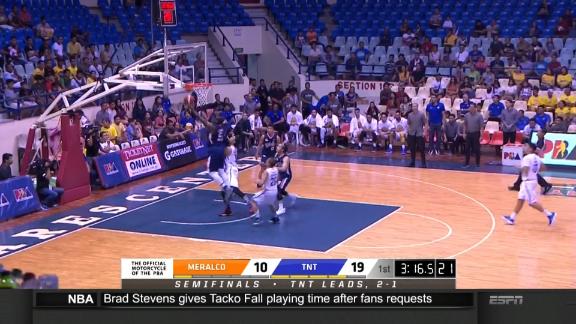 Ginebra through to finals
It's the third Governors' Cup finals appearance in four seasons for the Gin Kings.