NBA
NBA
LeBron, Westbrook and CP3 chilling at WNBA game
LeBron James, Russell Westbrook and Chris Paul are spotted sitting in the stands at the Liberty vs. Aces game.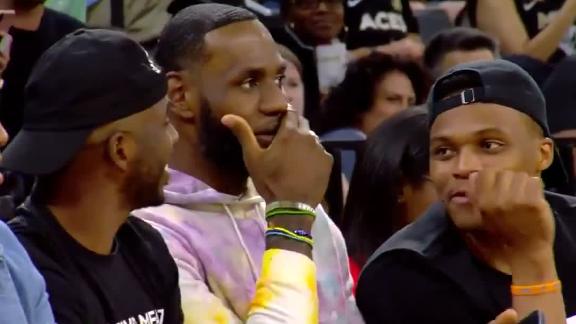 Customise ESPN
AP Photo/Julie Jacobson

Phoenix and Minnesota got A-plus grades, but Dallas, Las Vegas, New York and Connecticut also scored high marks with their draft picks.
Women's Basketball Recruiting
Phil Ellsworth | ESPN Images

Stay up-to-date with the latest recruiting news from HoopGurlz.